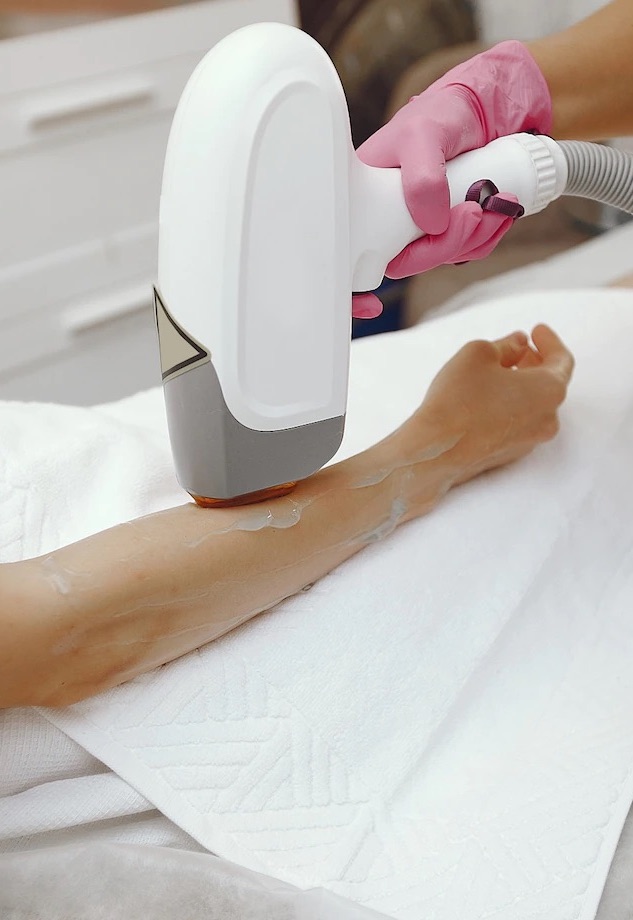 Among some of the most frequently asked questions I get about IPL are "What is the duration of the effects? Is it necessary for me to have a consultation?".
Intense Pulse Light (IPL) is an effective treatment for facial thread veins, redness from rosacea, red acne marks, and mild acne. The IPL treatment targets the blood vessels, pigmentation and collagen in the skin so you get 3 benefits in one treatment i.e. improvement of redness, improvement of pigmentation (due to freckles), and improvement of firmness in the skin. This is a suitable treatment for you if you would like to even out your skin tone with the added bonus of improving your firmness to your skin.
So let me answer some of your queries:
DO THE TREATMENTS TAKE A WHILE TO COMPLETE?
This procedure takes less than an hour to complete. Most patients notice a little improvement after the first session. Depending on your skin conditions, our Consultant Dermatologist and laser practitioner may recommend a course of 3-6 sessions to achieve the best results. Every two to six weeks, treatment is usually administered.
WHAT IF I HAVE A CLEAR IDEA OF WHAT I WANT? DO I REQUIRE ANOTHER CONSULTATION?
It's always a good idea to set up a consultation ahead of time to discuss your objectives and expectations. We can then personalise your treatment to your specific needs. A mix of therapy may be required to achieve the greatest results. The relevant treatment options, as well as the potential benefits and dangers, will be described to ensure that you are thoroughly informed before starting with any IPL.
HOW DOES IPL FEEL, AND WHAT SHOULD I EXPECT FROM IT?
A warm, heated sensation is felt during treatment, along with some little stinging. This is a brief sensation. You may also see a bright light even with your eyes covered. Please be assured that your eyes are safe as they are protected by metal goggles.
Your skin may be slightly red after treatment, and depending on the technologies employed, bronzing and flakiness may occur.
ARE THERE ANY IPL BASED SIDE EFFECTS?
After treatment, most people will have minimal reaction. Rarely, there can be a mild sunburn reaction with redness and mild swelling. Your skin may feel hotter and tighter than usual, but this sensation subsides quickly within a few hours. It's possible that there will be flakiness and bronzing. Your skin may take up to a week to completely heal and become brighter and cleaner.
CAN I EXPECT MY RESULTS TO LAST PERMANENTLY?
A series of treatments (3-6) may be required to attain the optimum outcomes. The effects of completing your whole treatment course are typically longer-lasting, lasting lasting 6-12 months or longer depending on your lifestyle and exposures to the triggering factors for your condition. In general, we recommend a maintenance IPL session every 6 months.
How can I help you?
To ensure that you are suitable for IPL, we require that every patient first come in for a consultation.

Simply visit my contact page to obtain my contact information, and one of my team will schedule a consultation at a time and date that is convenient for you.
Cover Image: prostooleh