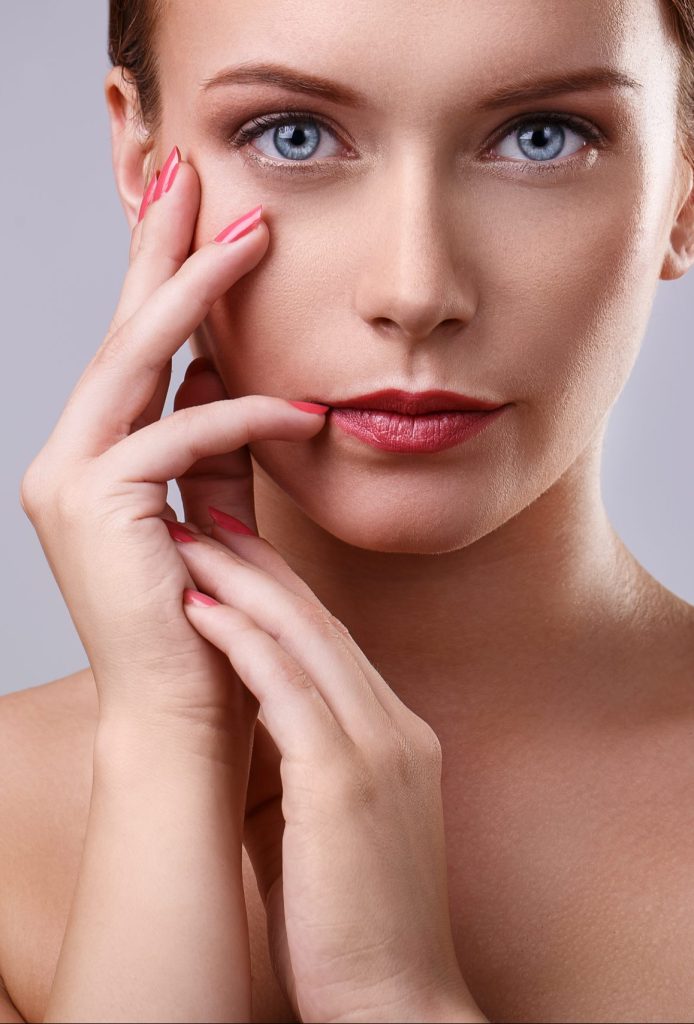 First and foremost, let's define what a skin booster is!
All of our skin booster treatments at Lumiere Clinic are done using Teosyal Puresense Redensity I.
Teosyal Puresense Redensity I is a patented hyaluronic acid blend with three antioxidants, eight amino acids, two minerals, and a vitamin. It's a skin booster that promotes healing and improves the dermal structure of the skin.
These hyaluronic acid injections serve to compensate for natural hyaluronic acid depletion and increase collagen auto-production in order to:
– Increase the shine of your skin
– Improve your skin's texture
– Makes fine lines vanish
Then what does this treatment entail?
Shallow injections evenly distribute small doses of Redensity I across the entire face. The medicine contains lidocaine, a topical anaesthetic, for added comfort. The therapy takes 10 to 20 minutes to complete. You may see some tiny skin bumps at the injection sites right after therapy, but they should fade gone in 1-2 days. Any redness or swelling may take a few days to go gone, but it shouldn't take more than a week.
Is it possible to watch how a Skin Booster is applied?
You certainly can! Check out the short movie below to experience what it's like to get a skin booster firsthand.
How can I help you?
To ensure that you are a strong choice for this treatment, we require that every patient first come in for a consultation.

Simply visit my contact page to obtain my contact information, and one of my team will schedule a consultation at a time and date that is convenient for you.
Cover Image: wayhomestudio