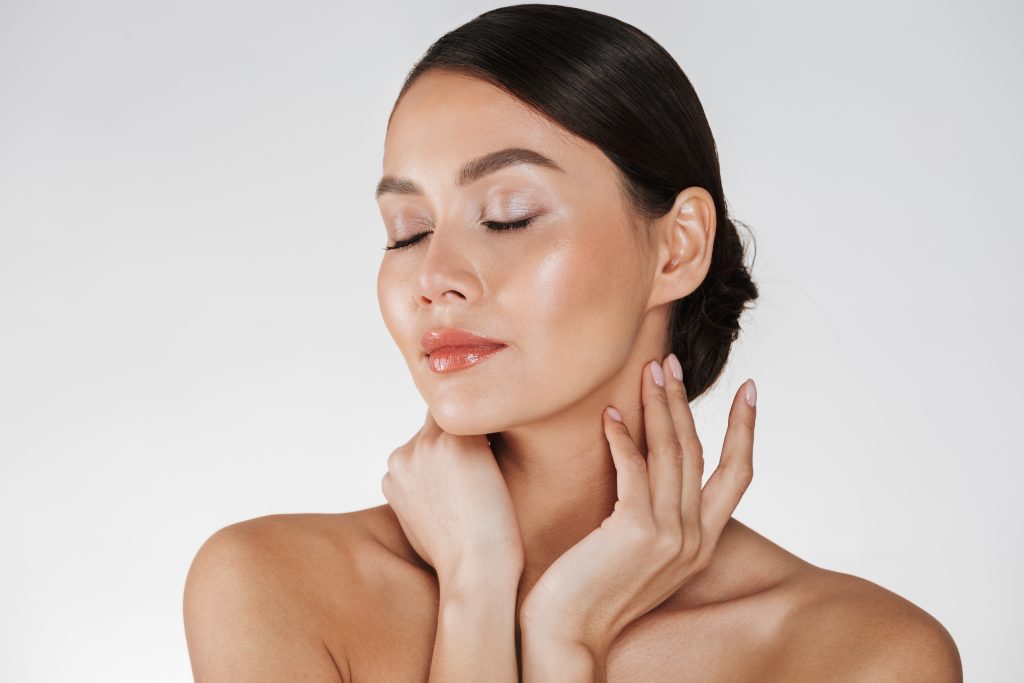 Skin boosters are injections of hyaluronic acid molecules into the skin to improve the hydration, collagen and overall quality of skin. Whilst the over-the-counter hyaluronic acid serums and creams tend to contain large molecules of hyaluronic acids which do not penetrate fully into the skin, skin boosters offer full penetration into the skin to hydrate the skin fully. If you feel that your skin is lacklustre, dull and dehydrated, this is a great treatment to miprove the hydration and glow to your skin!
Dr Nicole uses Teosyal Redensity I, a patented blend of hyaluronic acids with three antioxidants, eight amino acids, two minerals and a vitamin to repair the skin and improve its dermal structure.

What are the benefits to a Skin Booster?
These hyaluronic acid injections compensate the natural loss of hyaluronic acid and stimulate the auto production of collagen to help:
– Smooth out fine lines 
– Enhance skin glow 
– Improve skin texture
This treatment is suitable for those who would like to improve fine lines under eyes, crepey skin, dehydrated skin and acne scarring on the face, neck and décolletage.This treatment can also improve the overall health and glow to the skin.
How long do the effects last?
For best results, our recommendation is to have 3 sessions at 3-4 week intervals then a maintenance treatment every 4-6 months.
During the treatment, micro-injections are performed at a superficial level into the skin, forming a small bleb on the skin.
The results can be seen after 1 session, but in general, we advise to wait for 2-3 sessions before assessing your treatment results. Over the course of 3 sessions (in a course of treatment), we expect the skin to gradually improve in its quality, in terms of hydration, elasticity, texture and radiance.
How do I book in?
Of course you can! I ask firstly that every patient visits the clinic for a consultation first, just to do any necessary test on your skin. Following on from this I will be able to begin your treatment. To enquire, simply visit my contact page to find our details, and my team will arrange a consultation at a date and time to suit you.
Cover Image by by drobotdean at freepik.com