Dr Nicole is a multi-award winning dermatologist. Not only has she been honoured for her services to dermatology but also her clinic has won multiple awards for being an outstanding practice.
Here are a selection of just some of the awards Dr Nicole and Lumiere Clinic have won:
Aesthetic Medicine Awards 2023
Press release
"The clear winner of the night was the power couple behind the Lumiere Clinic from Manchester. Dr Nicole Chiang and Dr Kian Tan scooped no less than 3 out of the 14 available awards. For best clinic of the year, best clinic in the North and best plastic surgeon. What an incredible achievement that we hope they relish for the rest of their long and successful career.
Aesthetic Clinic of the Year UK
Aesthetic Clinic of the Year – North & Midlands
Aesthetic Plastic Surgeon of the Year
We cannot remember the last time a clinic got so many awards in one night."
Northern Enterprise Awards 2020/21/22
Press Release 
""Dr Nicole is a Consultant Dermatologist who is highly trained and experienced in medical, surgical and cosmetic dermatology and is the Founder and Director of Lumiere Clinic in Manchester. Fundamentally, Nicole and her team seek to help their patients achieve healthy and clear skin, whilst also offering a range of treatments to enhance their look in a safe and effective way. Providing honest, comprehensive and personalised service, Nicole helps patients to achieve a healthy and natural look.
In addition, demand for natural looking improvements in aesthetic appearance are also on the rise, as the increase in video conferences and meetings has seen patients becoming more conscious of their own facial appearance. The clinic is also expanding its range of medical hair treatments for patients who are considering alternative treatments to hair transplantation or want to maintain the density of their hair after transplantation.
Consequently, it is a busy and exciting time for the clinic and Nicole, who has recently launched her own Dr Nicole Dermatology Specialist Skincare range, which is now available to purchase online. Moreover, Lumiere continues to expand its range of medical, surgical and device-based treatments to ensure that Nicole and her team are able to provide truly bespoke treatments for their patients and help them to attain the beautiful, healthy and clear skin that they deserve."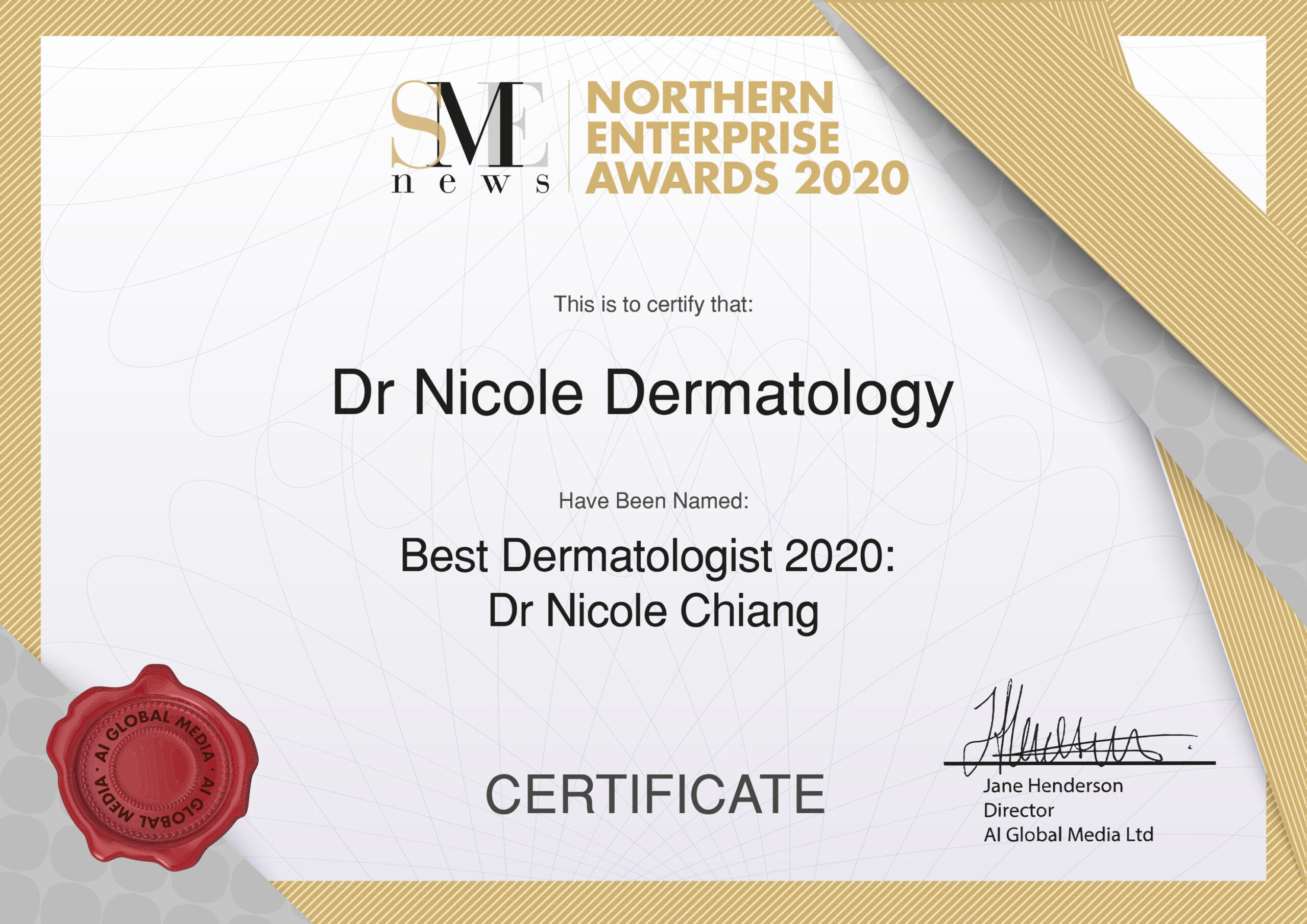 Aesthetics Awards 2019
Press release 
"Held at the Park Plaza Westminster Bridge Hotel in the heart of London, and attended by over 700 guests, the night was a huge success, with Lumiere winning the highly sought-after Best New Clinic in UK & Ireland award.
We are extremely proud and grateful to be recognised for our hard work in the industry. Our team includes Dr Nicole Chiang, a Consultant Dermatologist, Dr Kian Tan, a Plastic Surgeon, and Jelena Vasiljeva, an Aesthetic Practitioner. Both Dr Nicole and Dr Kian are on the GMC register, have published works and hold Fellowships in their respective fields, while Ms Jelena has 12 years' experience in the aesthetic and laser industries."