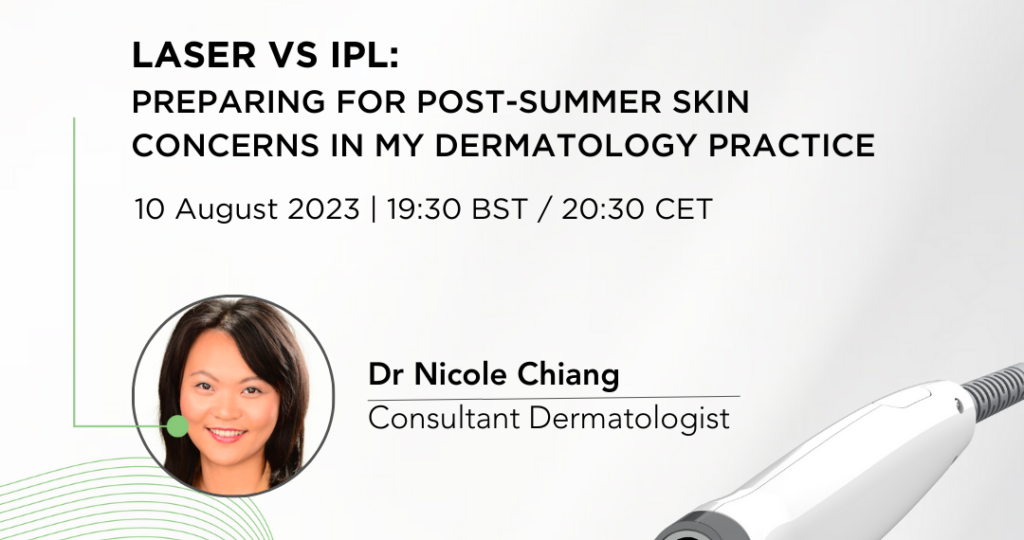 I get a lot of patients at my clinic with enquiries for Laser/IPL treatments. One of the most common questions I get asked is "what is the difference between Lasers and IPL?"
Whilst they treat similar issues for patients, they are fundamentally different in their approach. Let me break them down for you:
Laser: Cutera Excel V+
The Cutera Excel V+ is a cutting-edge laser device that treats both vascular and pigmentation skin issues. This laser uses two wavelengths, 532nm and 1064nm, and is suitable for all skin types (including darker skin types). This treatment is ideal if you usually hide behind concealer and wish to improve your skin tone, or if you just want to look younger by adding brightness or glow to your skin.
IPL: Lynton Intense Pulsed Light
585 IPL technology is used to cure hyperpigmentation, vascular breakouts, and redness. This therapy can help with skin discolouration such as redness, dilated veins, freckles, and sun spots.
So what are main differences I should look out for?
– IPL can be good for an overall treatment for the facial redness, but Cutera Laser can be more specific and targeted to the specific concerns on the face, eg, redness, red veins, pigmentation.
– To be treated with IPL you need to be a skin type 3 or less on the Fitzpatrick scale. Occasionally you can be treated if you are skin type 4, however this would have to be on a very light setting as not to cause further pigmentation. With Cutera there is less risk in darker skin types as it can treat a much wider range of skin types.
– IPL is a general treatment that is standard across the board, apart from when it comes to stregth. Cutera Laser, on the other hand has different settings specifically tailored for your concerns. The standard setting is know as Cool View, which treats redness/pigmentation, but there is also another setting called Laser Genesis which treats issues such as visible veins.
Jelena, the Aesthetic Practitioner at my clinic, explains this in the video below:
To schedule a consultation with me to discuss treatments, please contact my team. We can arrange a consultation to ensure that you select the best products for your needs and get the excellent results you're searching for.