Vitamin C can be an extremely effective treatment for your skin if it is suited to your skin type. However Vitamin C isn't always suitable for everyone. In today's blog I'm going to delve into the benefits and properties of Vitamin C serum.
With the ability to combat visible signs of ageing, hyperpigmentation, and redness, let's take a look at why vitamin C is a trusted ingredient in many skin care regimes and how you should use it to get the best results.
Let me explain what Vitamin C serum is…
Vitamin C is a powerful antioxidant found naturally in fruits and vegetables that is now commonly synthesised for use in cosmetics serums. Vitamin C and its derivatives are widely used in cosmetics, but natural vitamin C in the form of l-ascorbic acid has attracted the greatest study interest.
What substances complement Vitamin C?
Vitamin C not only layers well, but it also offers synergistic advantages with a variety of other actives. It's frequently combined with Vitamin E, which helps to strengthen skin barrier function, or Vitamin B, which helps to improve skin texture, decrease fine wrinkles, and dullness.
Vitamin C is a wonderful component to have in your skincare armoury because of its reputation as a midday complexion warrior. When it comes to preventing premature ageing or sun damage, it's an essential part of your regimen with some outstanding defensive abilities.
Do you have you own Vitamin C serum?
Yes I do, you can purchase this below:
Powerful vitamin C serum for anti-oxidant, anti-ageing and brightening effects.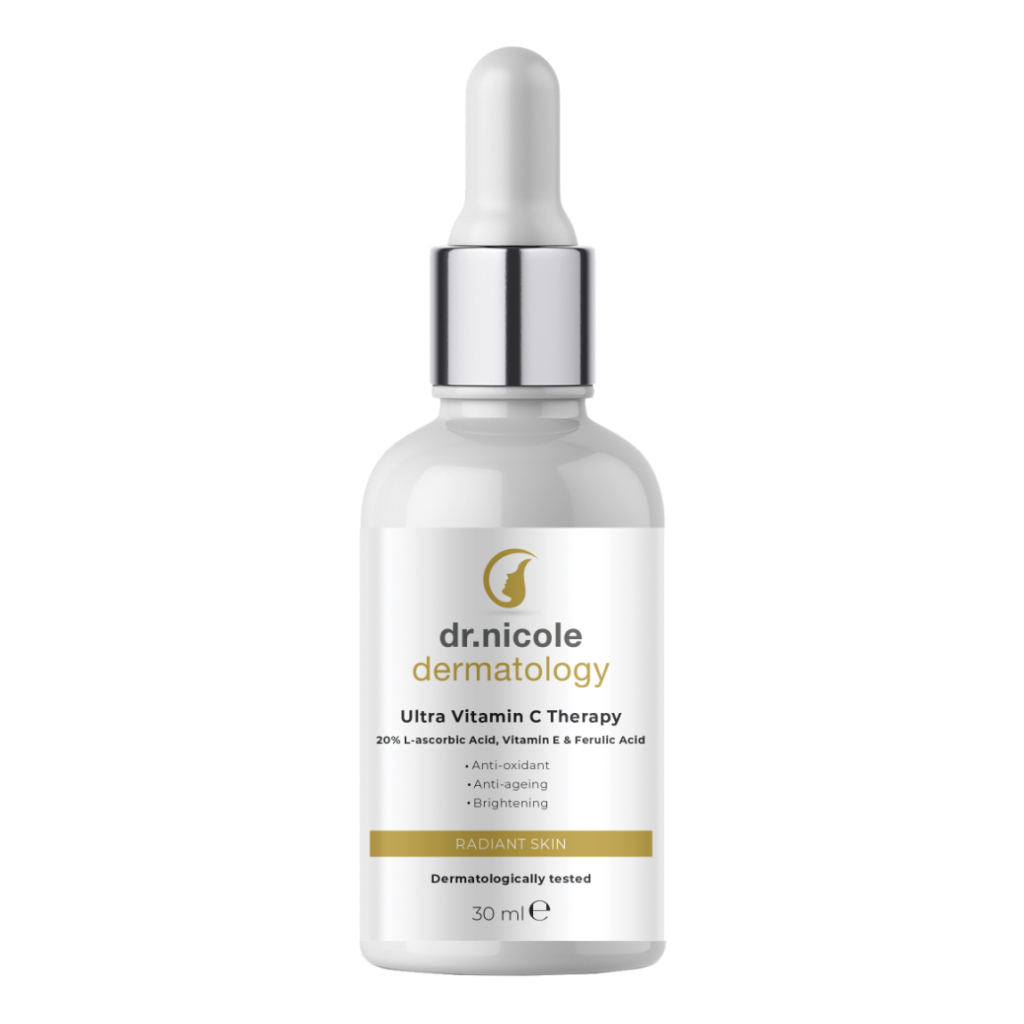 To schedule a consultation with me to go over your skin care regime, please contact my team. We can arrange a consultation to ensure that you select the best products for your needs and get the excellent results you're searching for.